Learn About Transmission In Your Jeep® Vehicle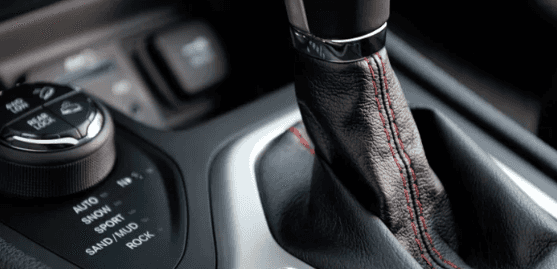 We know some Ron Carter Chrysler Jeep® Dodge of League City customers have questions about transmission types in their vehicles. Our Jeep® service center near Friendswood, TX has great insights into the types of transmissions and how they work.
The transmission is the part of the drivetrain that transfers engine power to the driveshaft and rear or front wheels (depending on the kind of drive system). When we talk about "shifting gears" in a transmission, those gears change the wheel speed and force in relation to the engine speed and force. By doing this, the transmission ensures that the vehicle does not come to a standstill, and provides a smoother, more effective drive.
Most vehicles like the 2018 Jeep Grand Cherokee have either automatic or manual transmission. Automatic transmission allows the driver some control over their Jeep Grand Cherokee, as this type uses a torque converter, gearset, and clutches or bands to automatically shift through a vehicle's forward gears. This allows for greater fuel efficiency and a much smoother drive. Although automatic transmission is standard in the 2018 Jeep Grand Cherokee, some drivers prefer to use a manual transmission.
Manual transmission (otherwise known as "stick shift" or "standard") provides the ability to select gears manually using a movable gear selector and driver-operated clutch. Manual transmissions are usually the easiest to repair, and provide greater flexibility for off-road driving. As the name suggests, the selection of gear ratios on manual transmissions is accomplished by manually shifting a selector that switches between different kinds of gears.
Learn more about various features of the 2018 Jeep Grand Cherokee by visiting our Jeep dealership serving Friendswood, TX. Our service technicians are ready to answer your questions, provide insight, and help you understand what makes your Jeep vehicle tick!