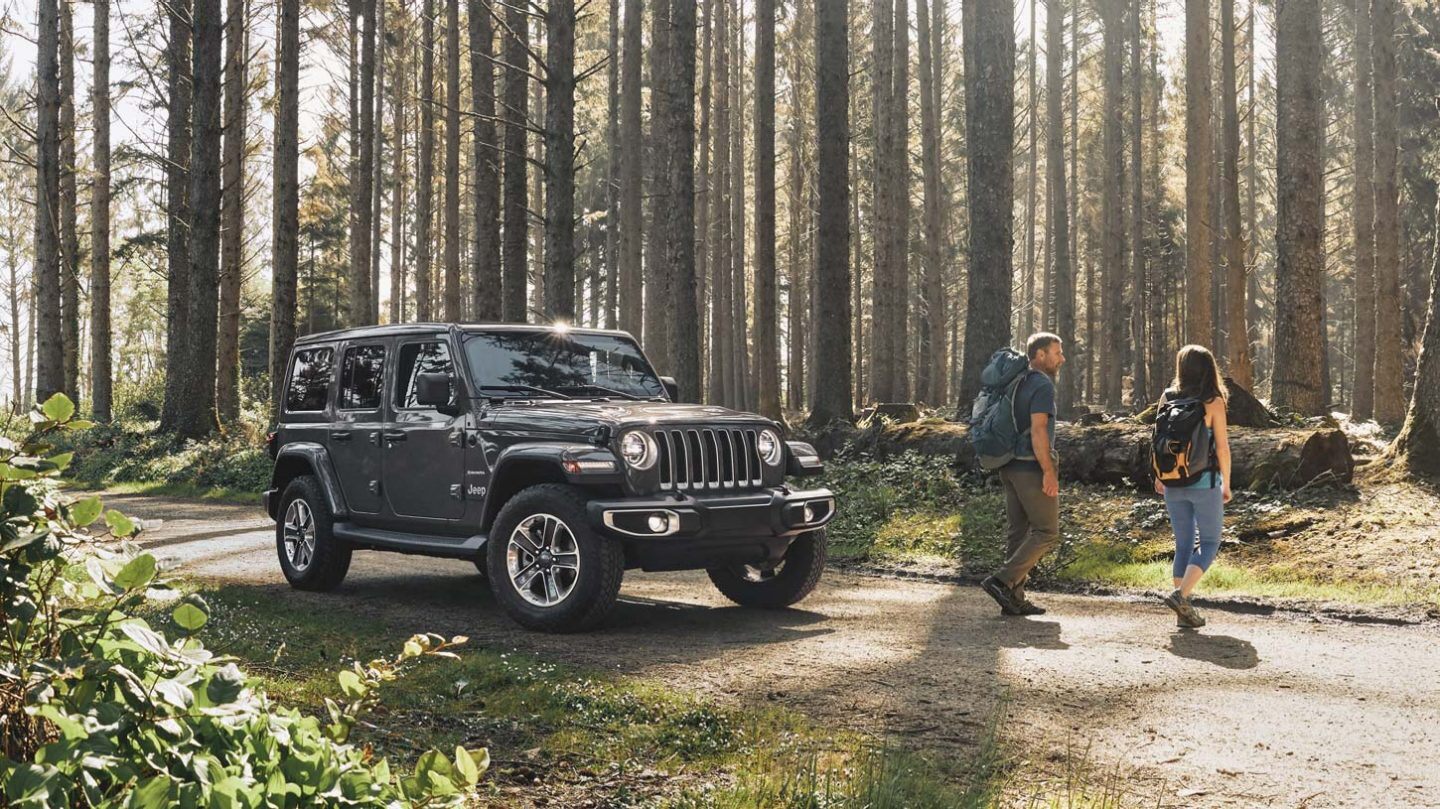 As a leader in the auto industry, FCA continues to set the bar high in terms of going green. The latest Global Warming Potential (GWP) analysis shows that the newest Jeep® Wrangler Unlimited models reduced the GWP by 15 percent. Thankfully, consumers near Galveston, TX, have taken notice and want to know more.
Wrangler Becomes Greener
The newest lineup of Wrangler models, which also includes the 2020 Jeep® Wrangler Unlimited, has proven to be more earth-conscious. Older models came equipped with the Pentastar V6 engine, while the new SUVs have a 2.0-liter turbocharged I-4. Not only does this motor produce 270 horsepower, but it also features engine stop-start. With all of these systems in place, the GHG emissions of the Wrangler are lowered by 14-metric tons. This information gives us reason to celebrate near Friendswood, TX.
On top of that, the Wrangler Unlimited models now have some updated materials included. Ferrous metal content has gone down to 54 percent from 68 percent, while the non-ferrous metal content rose to twenty percent from 12 percent. All of these aspects factor together to equal the carbon sequestration found among 16.5 acres of the forests in America annually.
If you want to do more for our environment, you can't go wrong with a 2020 Jeep® Wrangler near Pearland, TX. 
Drive Your New Jeep® Today
Ron Carter Jeep has the latest models you want to drive in League City, TX. You can see the inventory at Ron Carter Chrysler Dodge Jeep Ram by browsing online. You can also investigate the latest Jeep® lease deals to see how much money you can save. As the premier Jeep® dealership in the region, we are sure to have what you are looking for. Our team is ready to help you get behind the wheel of the environmentally-minded Wrangler Unlimited today.