Decoding Jeep® Dashboard Warning Lights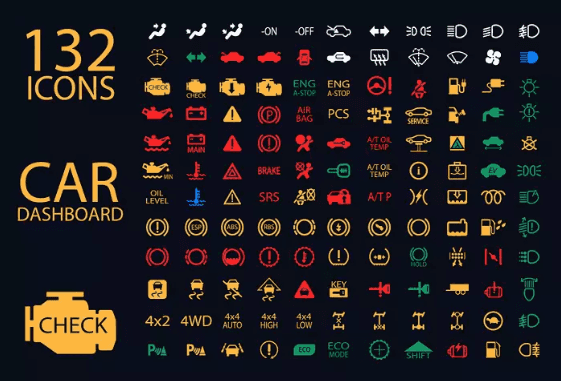 You've seen it happen: you're driving your Jeep® vehicle through Clear Lake City, TX and a dashboard light comes on. Does it mean you need to have your Jeep Grand Cherokee or Jeep Compass checked out, or can you wait awhile? Ron Carter Chrysler Jeep Dodge of League City wants to help – here are a few of the more common dashboard lights you'll see, as well as what to do when you see them.
The Check Engine light (in the shape of an engine) is the most recognized dashboard light and that warrants your immediate attention. This is a cue from your engine's computer that there's an issue, whether it is a critical system or a nuisance. If this light stays on, your next stop should be our Jeep service center, but if it's flashing, it's a problem that will escalate unless you have it investigated.
Although the Oil Pressure light resembles an oil can, it means that your engine's components are not being lubricated adequately and can lead to further damage. Our Jeep service center can easily diagnose your Jeep vehicle's issues and make appropriate adjustments.
That circle with an exclamation mark inside of it is your Brake System Alert, which means that your brake fluid is low and that your anti-lock brake system may malfunction. If you see this light, don't ignore it – bring your Jeep vehicle to our service center.
Finally, the Powertrain Malfunction light should not be ignored. If you see a gear with an exclamation point inside of it, this means that your car needs to be looked at immediately. Simply turn off your car and contact our Jeep dealership in Dickinson, TX, and one of our service technicians will be more than happy to provide guidance.
Our Jeep dealership wants our Clear Lake City, TX neighbors to drive safely, and we invite you to contact us with your questions. Hope to hear from you soon!